Field Trips
Bring your class to the Education Center's 2,500 square foot greenhouse and kitchen garden, where students learn through an immersive experience in our living laboratory! Our workshops provide hands-on opportunities to explore, examine, and analyze natural science, health, and nutrition.
The Hort is a contracted vendor of the New York City Department of Education and our lessons meet all current national, state, and city learning standards.
Hour Long workshops are available at 10:00 and 11:15am on Wednesdays, Thursdays (in Spanish & English), and Fridays.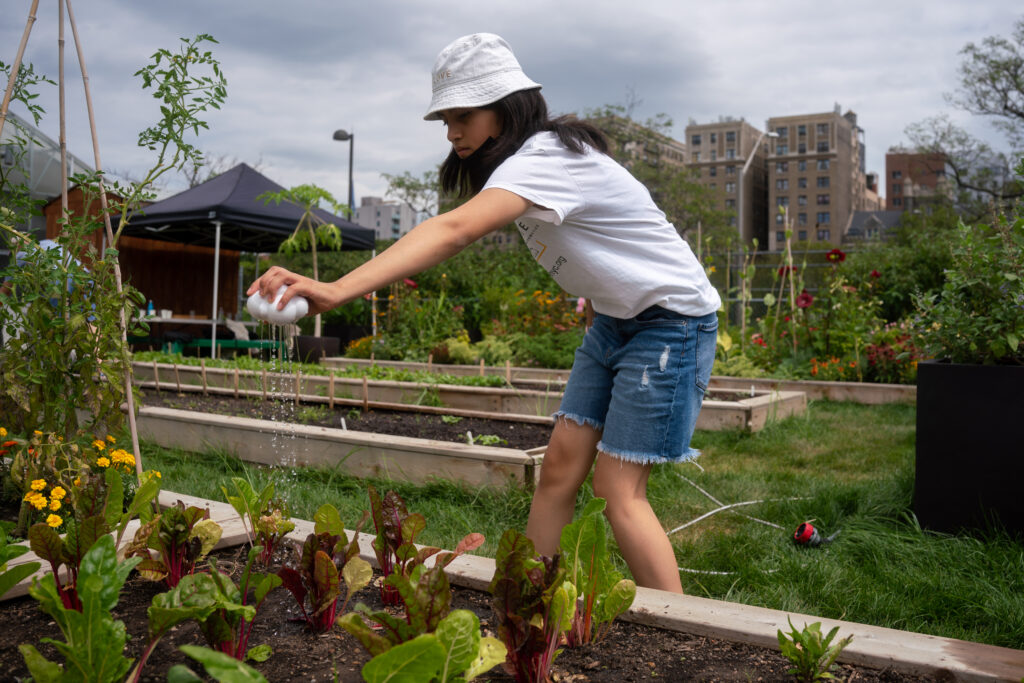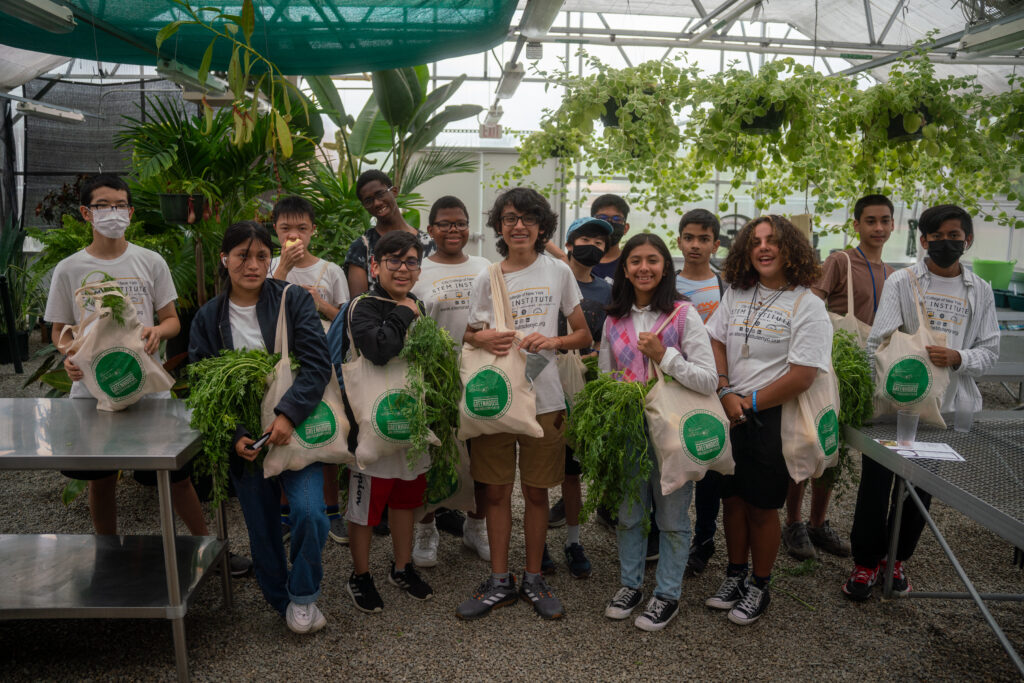 Activities
Choose from the following activities or customize your own.
City Farmer
Join us in the farm to get hands on with soil, then plant, water, and harvest vegetables and herbs right here in Harlem.
Sustainable Self Care
Participants will study safe, responsible and sustainable materials to create personal care products like soothing herbal spritzers, coconut lip scrubs, herbal face masks and floral teas.
Rooted in the Kitchen
Chop, mix and shake! Students will harvest vegetables and herbs from the farm and greenhouse to make colorful and nutritious treats.
Nature Explorations
Walk with us outdoors to identify trees, collect leaves, identify birds, release ladybugs, visit the Hudson River and learn from nature.
Seasonal Favorites
Bring the beauty of the seasons alive with year-round, hands-on activities. Come by to dissect a pumpkin, compare apple varieties, identify winter birds, dissect fresh flowers or another topic of your choice.
Contact Us
Call or email to request a date and time not listed.
917-902-3940

The Greenhouse Education Center
Denny Farrell Riverbank State Park
679 Riverside Drive, New York, NY 10031
Additional Resources for School Groups