Public Programs
At Public Plazas and Open Streets, as well as at the Denny Farrell Greenhouse and Education Center, The Hort provides New Yorkers with free, hands-on opportunities to experience the benefits of the people-plant connection.
Why We Care
Most city residents grow up with little experience in the natural world, which often creates fear and mistrust which can be shared among family and friends. This generational detachment contributes to a diminished use of the senses, attention difficulties, obesity, and higher rates of emotional and physical illnesses. Our programs provide safe exposure and guided hands-on interactions, creating positive attachments to the natural world which can be enjoyed alone or with others.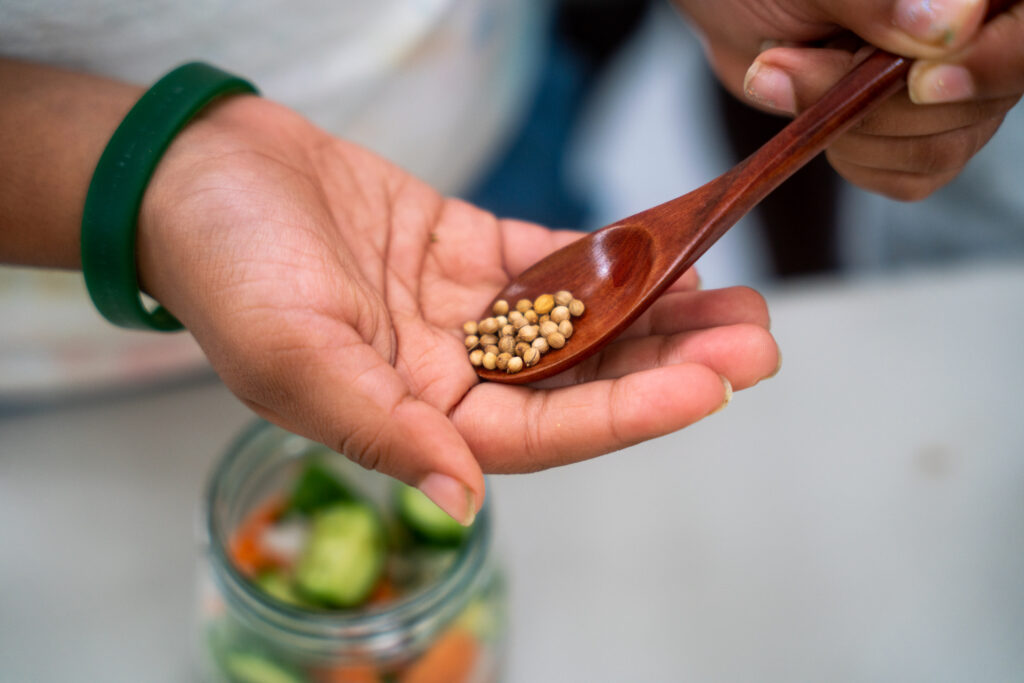 How We Work
The Hort brings plant-based programs and activities to public spaces near where people live, most often in one of the burgeoning number of local Public Plazas and Open Streets. These one-of-a kind programs emphasize hands-on experiences with plants, including seed-starting, plant potting, plant-based product-making, and plant giveaways.
The public is also welcome to visit us at the at the Denny Farrell Greenhouse and Education Center in Harlem. There, we provide the same standard of creative, practical, and therapeutic programming 5-6 days a week in our greenhouse, kitchen, classroom, and learning garden! Programs offered at the Greenhouse incorporate gardening, plant-care, urban agriculture, ornamental horticulture, environmental awareness, wellness, nutrition, artistic expression, and other urban horticulture-related topics. Our programs and workshops are one-time, multi-session, or drop-in, and are designed to serve children and families, seniors, youth groups, hobbyists, developing professionals, and other community members. We also bring the community together for seasonal events and celebrations and provide programs for people with special needs. You can find a listing of our programs and activities open to the public HERE. Classes for groups with special needs can be arranged by emailing our Education department.
More than 10,000 youth, parents, and seniors enjoy 415+ public programs each year.