Urban Greening
We design, plant and maintain greenspaces in neighborhoods across New York City, especially in low income areas. We beautify schoolyards, small neighborhood parks, streetscapes, plazas, bus stops, tree pits and other areas often considered "unplantable."
Why We Care
Well-tended greenspaces are not just possible in affluent neighborhoods. We believe all urban residents deserve to live in an intentionally-designed environment with a balance of built and natural elements. For this reason, we design, plant and maintain under-resourced areas in our city that otherwise would be devoid of nature. People take pride in the greenspaces in their everyday lives. Beautiful greenspaces drive the economic and social vitality of a neighborhood.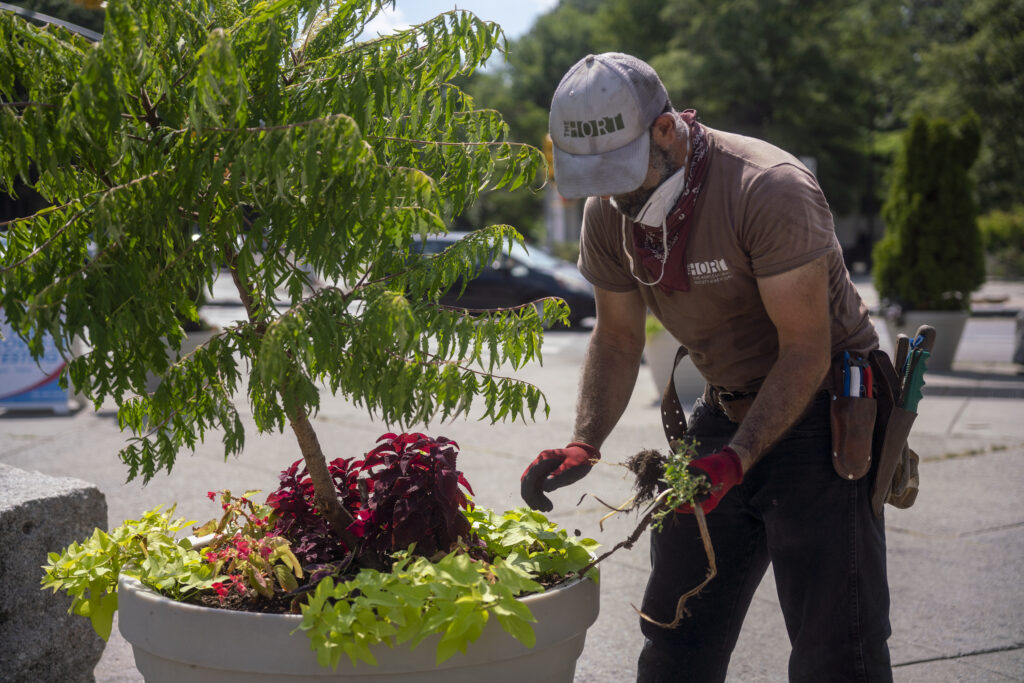 How We Work
We transform neighborhoods by incorporating greenspaces and plants into all aspects of people's social and daily life. We transform spaces that others would deem "unplantable." From plazas, to bus stops, tree pits to large concrete swaths, we create gardens and plant trees. We bring beauty, fragrance, shade, and pollinators to city streets.
Through these moments of beauty and connection with nature, we improve the quality of life for thousands of New Yorkers who experience our street gardens on a daily basis.
We are New York City's premiere landscaping non-profit with unparalleled expertise in creating and sustaining horticulture in a dense urban landscape. Our services include: designing, renovating and installing gardens and planters, watering and maintenance services, tree planting and tree pit care. We beautify commercial corridors and renovate green streets and parks. Our gardens feature native plants and attract pollinators.
We bring our extensive experience in community events and therapeutic horticulture to public spaces so that every New Yorker can enjoy the health and well-being that greenspaces provide.
We have designed, installed, and maintained more than 2,000 gardens and greenspaces throughout New York City. Each one is designed to be an environment in which pollinators, wildlife, and people can flourish. Annually, we plant over 20,000 plants and install 400 planters in NYC.
We are a trusted partner with city and local government officials and currently have greening projects in over 20 council districts as well as citywide funding to help support the work that we do across the 5 boroughs. We have contracts with DOT, more than 10 Business Improvement Districts, 40 supportive housing buildings, as well as countless other private and public projects.