Seeding Our Stories: Greenhouse Reading Room
June 11 @ 10:00am

-

3:00pm

Free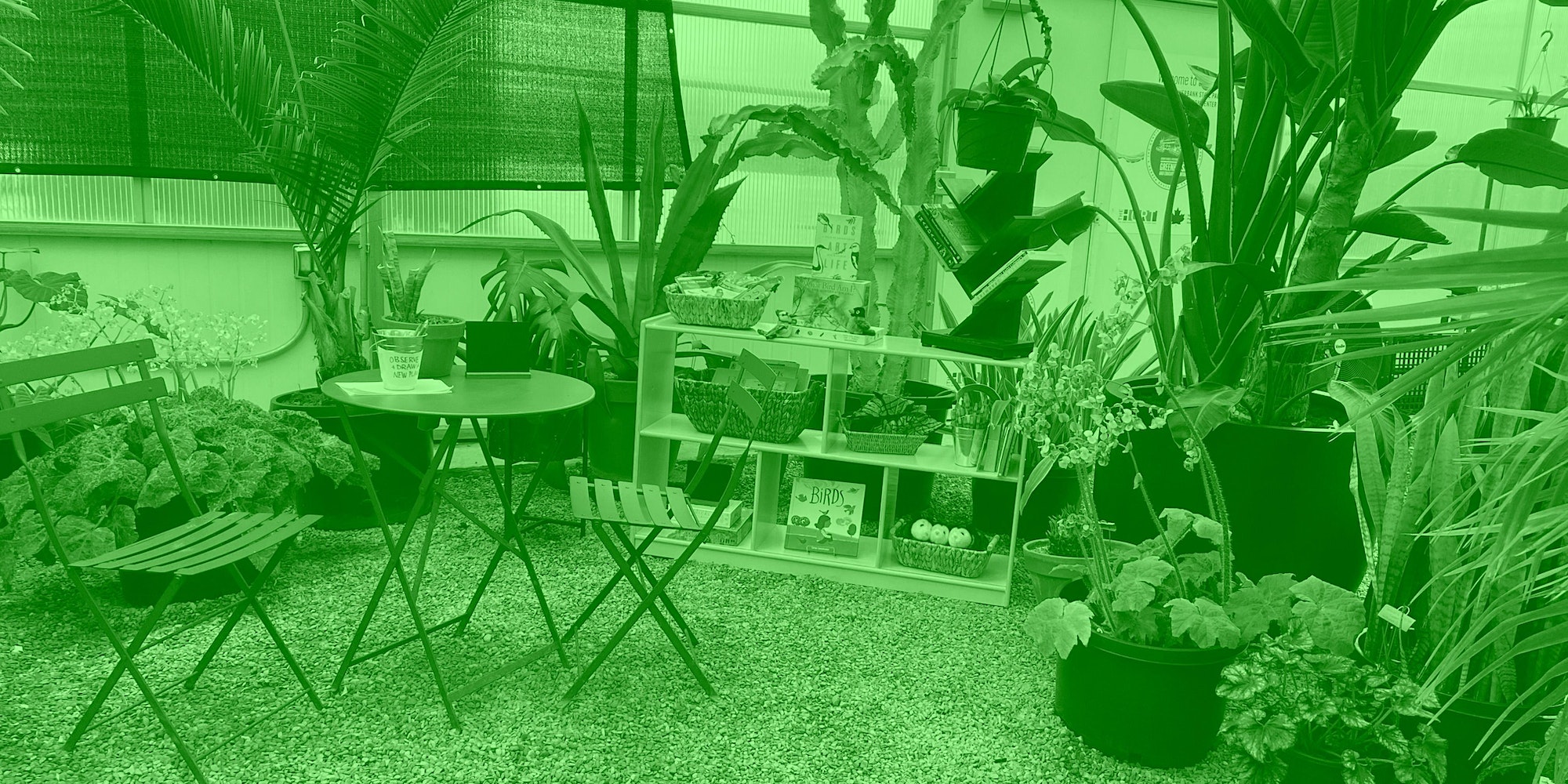 a reading room nestled in the cozy nook of a greenhouse stocked with books & activities curated around themes in therapeutic horticulture.
Nestle into one of the books, zines, storytelling games, artmaking prompts, tarot and oracle decks, or other self-guided activities we've curated each week to explore topics in eco-literacy, community care, gardening, and all things horticulture as you sit surrounded by plants and seedlings in a sunny, plant-filled nook in our working greenhouse.
"Each one of us descends from people who have been in an intimate and reciprocal relationship with plants and seeds since the dawning of time."
– Rowen M. White; on For the Wild Podcast
We welcome you into this space with the belief that everyone should have access to a healing environment and the mental and physical health benefits that cultivating plants and being immersed in green spaces gives us. In this reading room engage with readings as well as prompts for self-guided plant activities that support community-building and belonging through creating a shared connection with the natural world.
In addition to a library of books covering such topics as ecological poetry and memoirs on deep ecology, in this reading room, you'll also find materials that will equip you with ideas and skill-building designed to encourage sensory experience and physical activity and to deepen into your gardening, propagating of house plants, garden and nature inspired cooking and eating, and crafts such as seasonal floral arrangements, plant based self-care goods and tea blends.
All ages are welcome into this intergenrational space and our library is stocked each week for book and activities for children, youth, and adults.
Register